Why is Recycling Important?
Learn how to 'Reduce, Reuse and Recycle'
So why is recycling important and exactly what is recycling anyway?

Recycling is simply about changing our habits, from being a 'throwaway' society to being one with a social consciousness.
Did you know an interesting recycling fact: that around two thirds of what we throw away as rubbish is recyclable?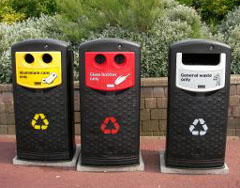 The recycling mantra of reduce, reuse, recycle has slowly become more a part of our everyday lives. We recognise recycling logos and symbols both on the goods we consume and in our environment.
Most of us now have bins that enable us to sort our waste so that councils can then recycle on our behalf. We've all been recycling glass bottles for years, now we can recycle paper, aluminium and steel, and plastics.
Some waste products/objects cannot just go into standard recycle bins, so there are recycling centres that accept computer gear, batteries, tyres and other specified products.Many councils now have kerbside collections for old furniture and whitegoods that you no longer want.
Computers and their peripherals, have a very short life-span, but use large amounts of fossil fuels and contain dangerous chemicals. Whether you have a computer that is working and can be donated, or old non-working computers and parts, it is important that they are safely disposed of.


Recycling clothes and unwanted goods has become big business with the popularity of eBay, and if you want to try before you buy, there are numerous second-hand stores, many run by charity organisations.


Furniture, lighting, bags and clothing are now being produced from recycled products.


Many people are building with recycled building materials like strawbale.


Office environments are gradually becoming more aware of recycling.


More and more people are becoming interested in recycled oils or waste vegetable oil (WVO) to run diesel cars.


Composting is the ultimate in recycling- the waste food that we don't consume is placed in an environment where it can break down and is then reapplied to the soil to improve the quality of the food we produce.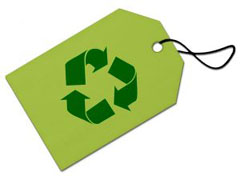 So know that you are having a positive impact and helping the environment by recycling. Recycling not only reduces waste and landfill, it also helps increase and extend the life-cycle of products and reduce the need for more resources.

Home from Why is Recycling Important

Green Technology . Green News


---


Home | Site Map | Site Policies | Contact Me