Prince's Rainforest Project
Save Tropical Rainforests with The Prince of Wales
Not sure whether he quite counts as a 'celebrity' but certainly someone with a passion for the environment is Prince Charles. He has recently launched the 'Prince's Rainforest Project' website. For a change website is not looking for your money, but to spread the word about the important role that tropical rainforests play in our survival on earth.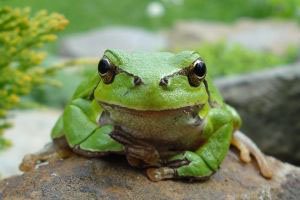 As well as being able to learn about the location and people's of the rainforests of the world, there are videos, news and articles.

There is also a confronting clicking counter that shows how much rainforest has been destroyed since you landed on their homepage. During my visit it hit 100,000 sq m, in only about 10 minutes.
"The Prince's Rainforests Project seeks to work with Governments, business, NGO's and individuals to seek solutions to the deforestation of the world's tropical rainforests in such a way that the trees are worth more alive than dead"

- Mission statement of the Prince's Rainforests Project
Visit the website

and sign up to show your support for this important cause.

Home from Prince's Rainforest Project

Green Celebrities | Green News


---


Home | Site Map | Site Policies | Contact Me