Oxfam Blue in the Face
Stand up for Climate Change this Summer
Oxfam in the UK have launched their Celebrity Summer Climate Campaign 2009, where celebrities, and the rest of you, will be happily getting
'Blue in The Face'.
The campaign has already had Fatboy Slim, Jarvis Cocker and others photographed in 'blue'. The images, will be shown at and added to at festivals across the summer and will create a multi-media petition to be sent to world leaders in the prelude to the Copenhagen climate summit in December.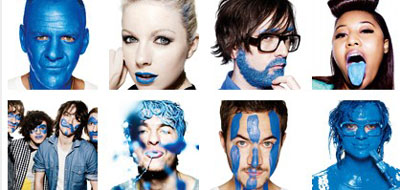 Image Oxfam


The summit will be addressing a range of issues, including how climate change and environmental destruction are linked to poverty.
So if you're going to be in the UK, then 'Demand Action until you're blue in the face' and join the growing global movement to tackle climate change.
More details at the Oxfam Website.


Home from Oxfam Blue in the Face

Green Celebrities   |    Green News


---


Home   |   Site Map   |   Site Policies   |   Contact Me