Eco Age Chiswick
Colin Firth's new Green Project
For anyone about to visit the UK, might be worth making the trip to Chiswick to check out Eco Age, the store, showroom and consultancy offering sustainable solutions for your home.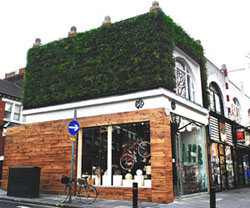 The store itself features an impressive vertical garden, a greywater toilet and recycled wood flooring. Visitors can view an array of natural fabrics, one off furniture pieces and various household knick knacks in eco-friendly materials.
The project is primarily a family affair involving actor Colin Firth, his wife, Livia Giuggioli and her brother Nicola Guiggioli, with Ivo Coulson as the financial brains.
The consultancy side of Eco Age can visit homes, schools and business to undertake an energy audit and make recommendations about changes that can be made and then supply and arrange installation of required services.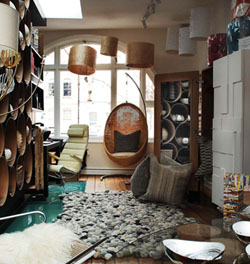 The ECO vision: to create a full-service one-stop-shop in which people can find inspiration, ideas, advice, and apply concrete solutions for green living. The ECO answer is compelling: improvement without compromise.


They have already received loads of press in the U.K, no doubt due to Firth's popularity, and are currently on a mission to 'green' Cheswick.
Read more at their website.





Home from Eco Age Chiswick

Green News | More Green Celebrities


---


Home | Site Map | Site Policies | Contact Me