Recycle Old Computers
Deleting Your Personal Data
Before donating or deciding to recycle old computers it is important to safely delete all your personal files from the hard drives. If you are not sure what files to delete or how to make sure your data cannot be later retreived, read on...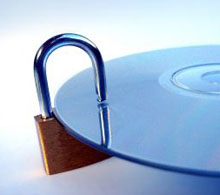 Files to delete include
email messages


email contacts


all documents


all files in the recycle bin or trash folder


internet files/saved favourites


non-transferable software (most software is transferable if your have original disks and licensing keys)
There are a couple of options for deleting your files correctly so that your information cannot be later retrieved by a computer hacker.
At home, using disk-cleaning software. To find the right software you can visit Windows Marketplace and search under 'secure file deletion' or 'fileshredder' to buy software for around $20-40. Alternatively, check out your local computer store.


Call the manufacturer of your computer and ask their technical services department how to safely delete personal files.


Take your computer to a reputable computer supplier/repairer and ask them to safely overwrite your files.



Home from Recycle Old Computers

Donate Your Computer | Green News


---


Home | Site Map | Site Policies | Contact Me