Peace One Day Events
Peace for ALL on September 21st
Peace One Day is an event that was initiated in 1999 by Jeremy Gilley.
World Peace Day is on September 21st and is an annual day of global ceasefire. The Peace One Day concerts, aim to raise awareness of World Peace Day and help to raise funds for those in need. Last year 1.4 million children in Afghanistan were vaccinated against polio on Peace Day.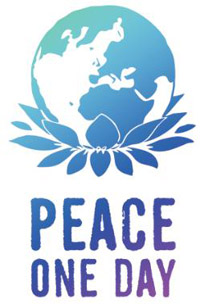 This year, 2008, sees concerts in both New York and London.

The London Peace One Day event is at Royal Albert Hall and will have performances by Annie Lennox, Bryan Adams and John Legend amongst others.
There will be a screening of the documentary The Day After Peace, by Jeremy Gilley, and live appearances as well as video messages from celebrities like Jude Law.
The New York Peace One Day event will held at the Nokia Theatre in Times Square on the 9th September and will also feature Natasha Bedingfield and a special appearance by Lenny Kravitz.
If you think you are going to be in either city and want to get along to the concert, then get down to the website to book your tickets, because last years event was a sell-out!
If you want to get involved in a different way, you can organise a special football match for Peace Day to help bring your community together. See the website and click on the football link for more details.

Home from Peace One Day

Green Events   |    More Green News


---


Home   |   Site Map   |   Site Policies   |   Contact Me