Climate Music Festival
Carbon Neutral Festival
The Climate Music Festival will be held in 3 capital cities across Australia.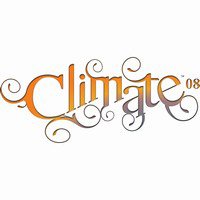 -Melbourne Apr 5th at Birrarung Marr
-Sydney Apr 6th at the Big Top Luna Park
-Brisbane Apr 12th at the River Stage

The event is an all day festival with gates opening at 12pm midday and closing at 10pm.
The Climate Festival is a not-for profit event aiming to generate awareness within the younger demographic in regards to climate change, all brought to you by Circus Entertainment. Everything from the paper cups, to the media paraphernalia to the massive sound system will be carbon neutral.
The event is sponsored by The Wilderness Society, Green Pages Australia, Climate Friendly and others and brings an international line-up of djs as well as local talent, headlined by Tommy Lee & DJ Aero.
Tickets are available through-

In The Mix (Melb)
Ticket Master (Brisbane)



Home from Climate Music Festival


---



Home   |   Site Map   |   Site Policies   |   Contact Me